Fri
September 29, 2023
8:00 pm
CDT
(

7:00 pm

DOORS)
Southall
$27.00 - $40.00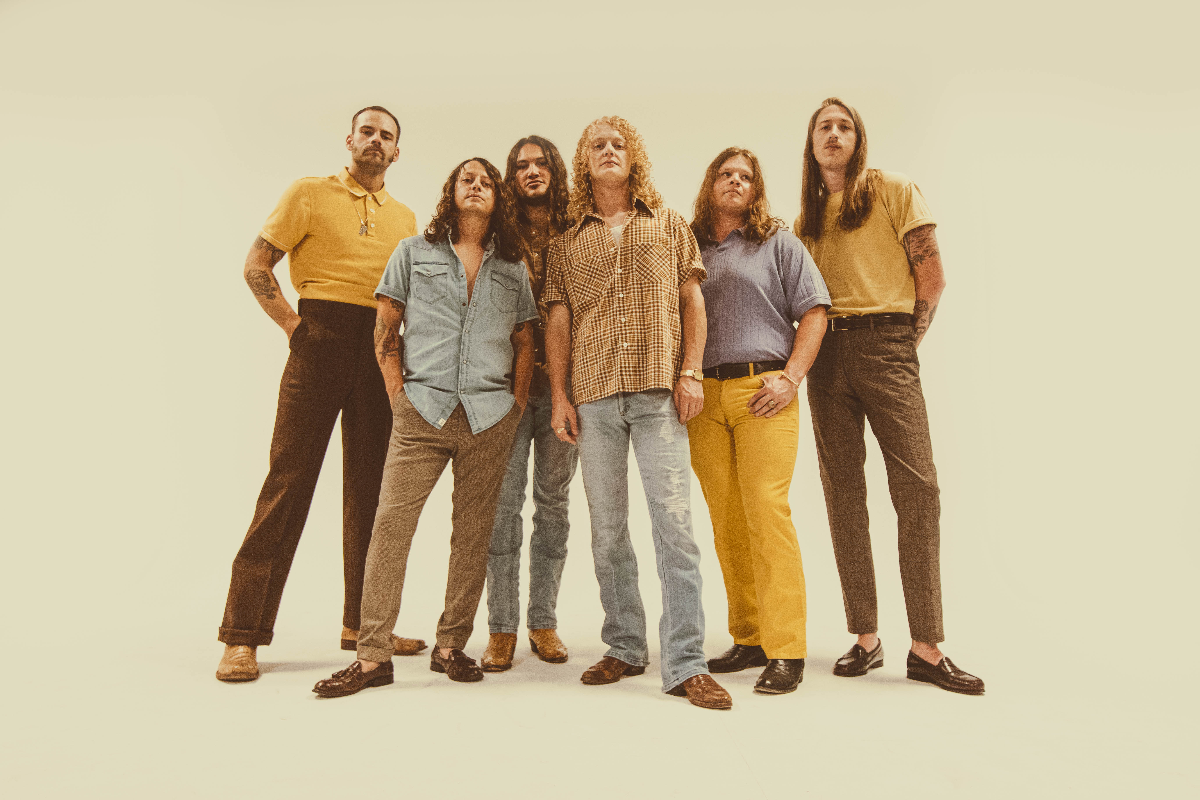 Doors open at 700 and show time at 800.
Tickets are $22 in advance and $27 day of show (if available).
Get adv tickets starting Friday June 23rd at 10am at www.soulkitchenmobile.com or by
calling
866.777.8932
.
This is an 18+ show. Anyone under 21 pays $5 surcharge at the door.
All support acts are subject to change without notice.
Southall

"This is where we belong."

Read Southall is talking about the first single ("Where We Belong") from his namesake band's new album, For the Birds. But he's also talking about the idea that it took a few years, a very isolating 2020 and some needed shifts in musical direction to get to a place where new music — let alone the group's crowning achievement — could even exist.

"I don't think we would be a band without this album," says Southall, calling from his home in a small town outside Oklahoma City, Oklahoma. "I think for a while we were just focused on touring, getting out there and we didn't take care of the music as needed. In a way, we needed that year off the road. We made an album and just worked. We refocused and decided this is what we want to be doing."

Now three albums in, Southall originally started the band as more of an acoustic project. That initial release (2015's Six Strong Sorrow) proved to be popular. Suddenly, Southall and his crew were drawing big crowds, which intensified by the time the group released Borrowed Time in 2017 (that record features the single "Why," which currently has just under 18 million streams on Spotify).

"This started as kind of a solo venture, but once I released some music, it really opened my eyes on what could really be done," says Southall. "We were drawing hundreds, I think, because we weren't a cover band."

He adds: "It's really been a mission of mine since 2016 to not only learn, but hone in our skills and showcase the band more. I wanted this to be more than a guy and a guitar."

While impossible to pinpoint, the music on For the Birds could be called, well, timeless. It's rock'n'roll, and it doesn't easily fall into labels like country, Southern rock or classic rock. It's ambitious to a degree that's rare for a guitar-driven band in 2021 — witness the aforementioned first single "Where We Belong," an epic number that clocks in at a whopping six-plus minutes.

You're not going to find many albums that evoke both the likes of Waylon Jennings ("Here We Are") or early grunge ("Out of My Mind," which would sound just fine sandwiched between Temple of the Dog and an early Smashing Pumpkins record). From classic to contemporary rock, these are songs that could appeal to the disparate fanbases of Gary Stewart, Joe Walsh, Rival Sons or Chris Cornell.

One particular Birds standout: "Rose Gold," an engaging and moody alt-rocker. "That's the first love song I ever wrote," admits Southall. "It's love gone right! I've been really good at the heartbreak side, but I often backed down from writing a feel-good song. It's cool to jump on that side of things. It's something different, and I'm really glad we did it. It's a band favorite."

A former band member, John Tyler Perry, has recently also rejoined the group, making it a six- piece: Southall, Perry, Reid Barber, Jeremee Knipp, Braxton Curliss and Ryan Wellman, who provides some blistering guitar work. "He's a sorcerer," admits Southall. "I brought the lyrics and vocals, but the instrumentation, that's him and the whole band. I'd add that Ryan is a really big part of the reason this record is out. He's been a rejuvenation of creativity. He and the guys just made this record flourish."

Curliss actually might have the most interesting story in the group — he started off as the band's merch guy. "It took him a couple years, but he learned to play," says Southall. "He took this crappy old keyboard everywhere to practice, and he annoyed us but got pretty good! He's also been the glue that held us together, through ups and downs. It's great seeing a buddy back there when we play, and you know he's been working and striving and this is his dream and you get to be a part of it. It's a unique and perfect situation."

Which is an apt way to describe the new record and the chance for the guys to tour again. Southall and his bandmates understand that the album's long gestation and their sonic shifts may take some adjustment for fans. But that excited uncertainty is reflected in the new album's title. "We came up with For the Birds because it's been so long and we were worried that nobody's waiting for us," he says. "So maybe this record is 'for the birds.' If you like it, you like it. It is what it is. For us, it's six individuals making tunes."