TK 101 & Live Nation Present:
Chevelle
Sun
December 1, 2019
7:30 pm
CST
(Doors:

6:30 pm

)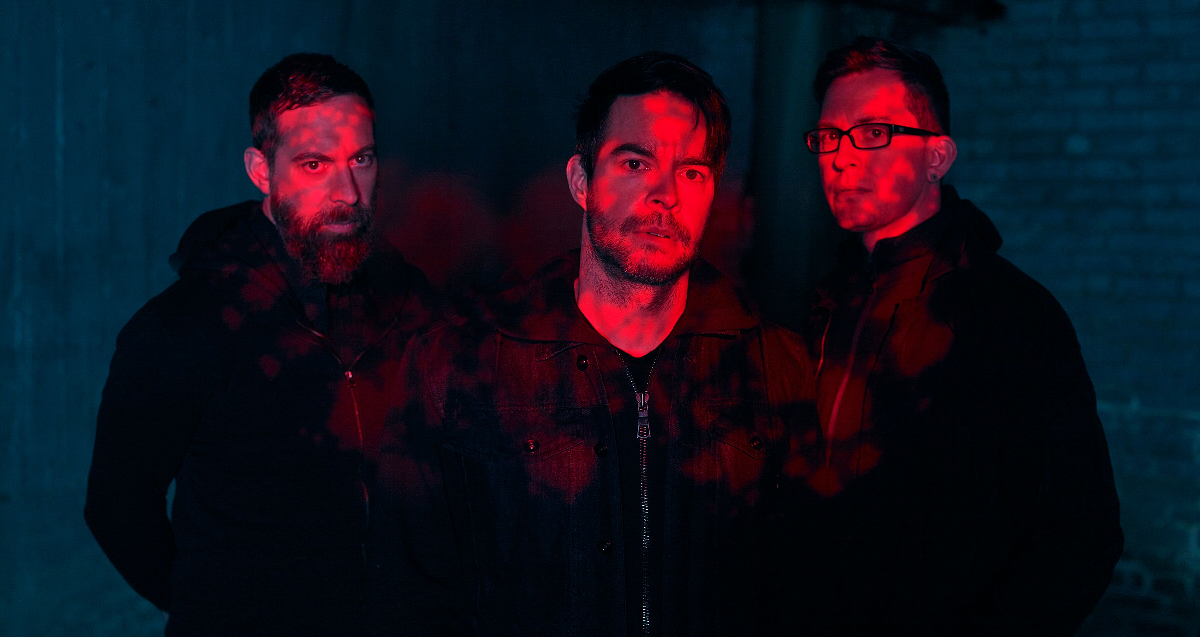 $35.00 - $55.00
With Convey and The Band Royale opening. All support acts are subject to change without notice.
Doors open at 630 and show time at 730.
Tickets are $35 in adv. Seated Side Riser tickets are $55 (ltd qty - avail online only).
Get adv tickets starting Friday Sept 27th at 10am at www.soulkitchenmobile.com or by calling 866.777.8932 or at Mellow Mushroom (USA location).
Under 18 with a parent only.
Chevelle
CHEVELLE is the understated musical powerhouse who have continually delivered rock anthems for the past 24 years. 7number one hits, 17songs reaching thetop 10charts, over 4 million records sold in the USAand many more world wide.Platinum and gold albums across their 8 studio records andsuccessful live CD and twolive DVD releasescompletestheir extensive body of work to date.Itsall credit to their continuing dedication to be true to their craft, the genre and their fans. Chevelle's last two Album releases, La Gargola and The North Corridor both debuted #1 on the Billboard rock charts and #3 and #8 respectively, on the Billboard top 200 charts. With no signs of this Chicago alternative rock trio slowing down any time soon, their numerous chart topping releases have certainly earned this band a place in American rock music history.After more than two decades together, numerousreleases, and countless world wide tours, theoutfitconsisting of brothers Pete Loeffler [guitars, vocals], Sam Loeffler [drums], andbrother in-law, Dean Bernardini [bass, vocals]have confidently sailedthrough decades of uncharted waters and have emerge with acollection that's equally intricate and intimate.Certainlyit builds upon the group'simpressive foundation, including the 2002 platinum-sellinggenre staple Wonder What's Next and the 2004 gold-sellingfollow-up This Type of Thinking CouldDo Us Inwhich debuted #8 on the Billboard Top 200. The releasesthat followed held their own against the ever changing faces of popular musicforthe time. 2007's Vena Serareached #2 for Rock album on the Billboardcharts.2009'srelease Sci-Fi Crimesreached #6 on the Billboard Top 200 and #1 on the alternativecharts. 2011's Hats Off to TheBullreached #5 on the Billboard Top 200, 2014's La Gargoladebuted #3 on the Billboard Top 200. Most recently, 2016'sThe North Corridoralbumdebuted #8 and soon reached #2 on the Billboard Top 200. La Gargola and The North Corridor both debuted #1 on the Billboard rock charts with The North Corridor vinyl releasereaching #7 on the Billboard top 25 Vinyl charts.Chevelle released a B-sides and rarities collection titled 12 Bloody Spies in October 2018 while they wrote and record their much anticipated 9th studio album. This next album release, set for 2020 will be sure to add another chapter to the extensive catalog of this successful music career."You don't want to repeat yourself," affirms Sam. "We want to seize somethingdifferent with each song. Every record has to take on its own identity. As an artist, you have to progress and evolve." As they continue to master their craft, Chevelle take on the critics and prove time and time again that they a force to be reckoned with.