Steve Hall Prod & Soul Kitchen Present:
All That Remains + Lacuna Coil
Sat
September 21, 2019
5:50 pm
CDT
(Doors:

5:30 pm

)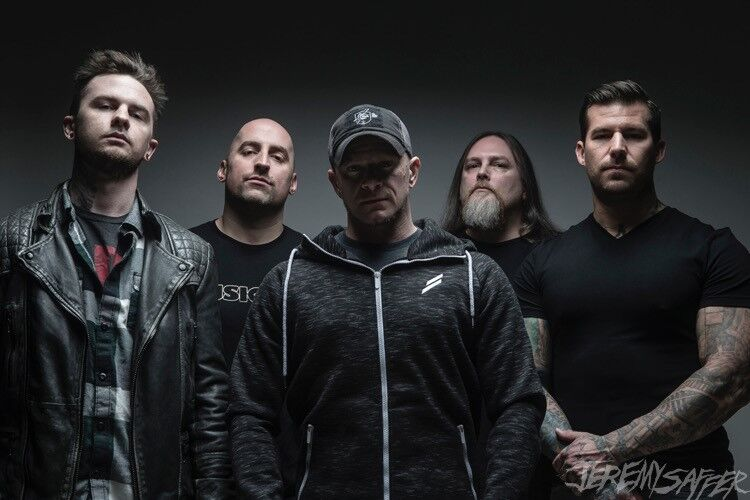 $35.50 - $46.00
Every ticket for this show includes a digital download from Lacuna Coil or All That Remains. You will receive an email with more details about this offer approximately 7 days after your purchase. US/Canadian residents only. Offer not valid on resale tickets.

With BAD OMENS, TOOTHGRINDER and UNCURED opening.

Doors open at 5:30 and show time at 5:50.
Tickets are $31 in adv and $35.50 day of show (if avail). Seated Side Riser tickets are $46 (ltd qty - avail online only).
Get adv tickets starting Friday July 19th at 10am at www.soulkitchenmobile.com or by calling 866.777.8932 or at Mellow Mushroom (USA location).
Under 18 with a parent only.
Performing as part of the Law Offices of Alexander Shunnarah & Assoc Concert Series.
ALL THAT REMAINS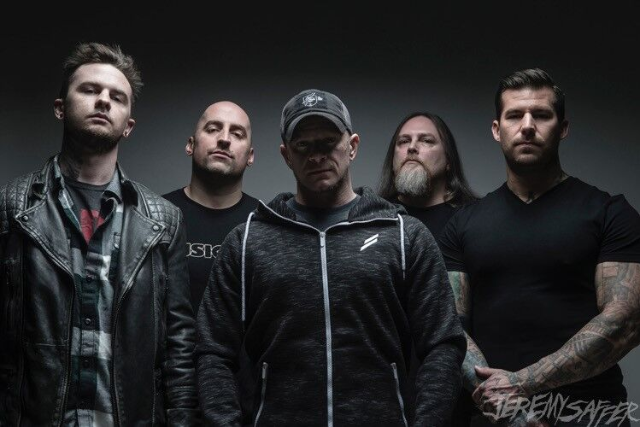 If you want to leave a lasting impression, get to the point...Clinging to airtight songcraft, knifepoint precise metallic instrumentation, and stadi-um-size hard rock hooks, All That Remains cut right to the chase on their ninth full-length album,Victim of the New Disease[Fearless Records]. In fact, the quintet—Philip Labonte [lead vocals], Oli Herbert [lead guitar], Mike Martin [rhythm guitar],Jason Costa [drums], and Aaron Patrick [bass, backing vocals]—perfect their patentedpummeling by wasting no time or energy at all."We just try to trim away all of the fat," exclaims Labonte. "It's easy for metalbands, ourselves included, to get self-indulgent and write parts for the sake of parts.Unless an idea makes a song better, there's no reason to put it in. We always put thesong first. That's how you stick with people. If you just write good songs, everythingelse will be okay."That philosophy cemented the Massachusetts group as one of this century's most con-sistent purveyors of heavy music with a bulletproof canon of arena-worthy anthems.All That Remains' discography is highlighted by Top 10 Active Rock radio hits such astheir first number one "Stand Up," "Two Weeks," "What If I Was Nothing," and more.Averaging 1 million monthly listeners on Spotify(an unprecedented feat for a metalband in any era), cumulative sales eclipse 1 million albums worldwide. Not to men-tion, they've earned five consecutive Top 10 debuts on theBillboardTop Rock AlbumsChart and four in the Top 5. Most recently, 2017'sMadnessspawned the smash coverof Garth Brooks' "The Thunder Rolls," which trended on VEVO and generated 21 mil-lion plus total views and 8 million Spotify streams in under a year's time. In additionto packing houses as a headliner, they've practically burned down the stage every-where fromRock on the RangetoWelcome to Rockville.When it came time to commence writing for what would becomeVictim of the NewDisease, the boys decided to go back to square one. All That Remains holed up in theChicopee, MA rehearsal space they've occupied since 2010 and dove into writingalongside an old friend producer Dan "DL" Laskiewicz [Unearth, The Acacia Strain]."We were trying to focus on what we do best," the frontman continues. "We wantedto be heavy. We didn't want to go to L.A. and work on a record out there again likewe did withMadness. We wanted to do it where we were comfortable at home. Thatmethod has always done really well for us. We got together in the old practice spaceand hammered out riffs, ideas, and songs that resonated with us."For the first time, the band recorded proper demos complete with music and lyrics,marking"the most striking difference"between previous releases. With "DL" behindthe board as producer and mixing courtesy of Josh Wilbur [Lamb of God, Gojira], theydelivered a striking, succinct, and sharp collection of ten anthems.
LACUNA COIL