Steve Hall Prod & Soul Kitchen Present:
Hinder w/ special guests Red
Thu
September 12, 2019
7:30 pm
CDT
(Doors:

6:30 pm

)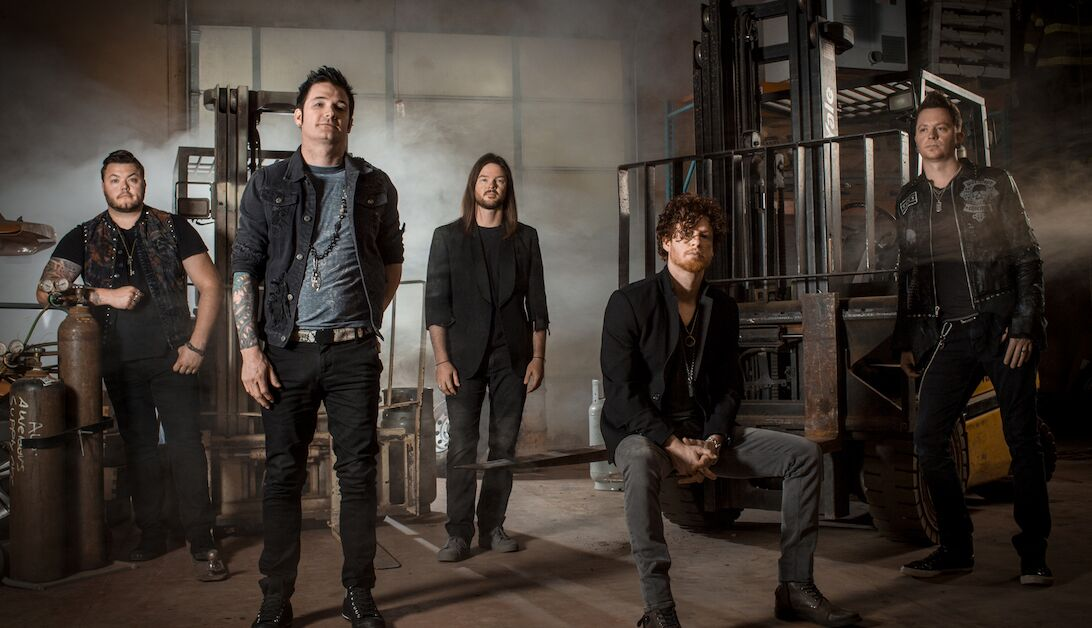 $28.00 - $47.50
With Love The Hate opening.

Doors open at 630 and show time at 730.
Tickets are $22.50 in adv and $28 day of show (if avail). Seated Side Riser tickets are $47.50 (ltd qty - avail online only).
Get adv tickets at www.soulkitchenmobile.com or by calling 866.777.8932 or at Mellow Mushroom (USA location).
Under 18 with a parent only. $5 service charge at the door for anyone under 21 years old.
Performing as part of the Law Offices of Alexander Shunnarah & Assoc Concert Series.
Hinder
Multi-platinum American rockers, HINDER, continue to drive a career of longevity that few bands achieve. Their stats resonate just that, selling over 4 million albums and 10 million singles, garnering north of 150 million video views, and passing the 100 million streams mark. Throw on top the endless energy HINDER has brought to over 15 headlining tours and you can see why they are still rocking long since their formation in 2001.

August 11th of 2017 brought another career highlight. The release of their 6th Studio album, coincidently titled THE REIGN, on The End Records/BMG. This would be their 3rd release with the New York based record label, preceded by HINDER's first ever acoustic EP STRIPPED on May 13, 2016. Their 5th full-length studio album When The Smoke Clears entered the Billboard 200 while also claiming four other Top 10 chart positions upon its on May 12, 2015.

As one of the few rock bands to grab massive cross-over success, HINDER's 2005 debut album, Extreme Behavior, climbed to #6 on the Billboard 200 chart and was the 2nd Top Rock Album. Get Stoned would be the album's first radio single, climbing to a #4 mainstream rock spot. What followed would end up being one of the biggest songs of the year, Lips of an Angel, which peaked within the top 10 across several Billboard singles charts, including #1 at Top 40 and Pop 100. Extreme Behavior has since been certified 3x Platinum. Their hometown inducted them into the Oklahoma Music Hall of Fame in 2007. In 2008 their sophomore effort, Take It To The Limit, surpassed their debut by peaking at #4 on the Billboard 200 and hitting the Mainstream Rock chart at #3 with single Use Me. This solidified HINDER as the biggest new breakout rock act and catapulting them into packed arenas worldwide with the likes of Aerosmith, Mötley Crüe, Nickelback, 3 Doors Down, Papa Roach, and many others. HINDER proved consistent record hit making by following up with a #1 Top Modern Rock/Alternative Album, All American Nightmare (LP 3), and a #3 Top Hard Rock Album, Welcome To The Freakshow (LP 5).
Red