Charles Wesley Godwin
Thu
November 16, 2023
8:00 pm
CST
(Doors:

7:00 pm

)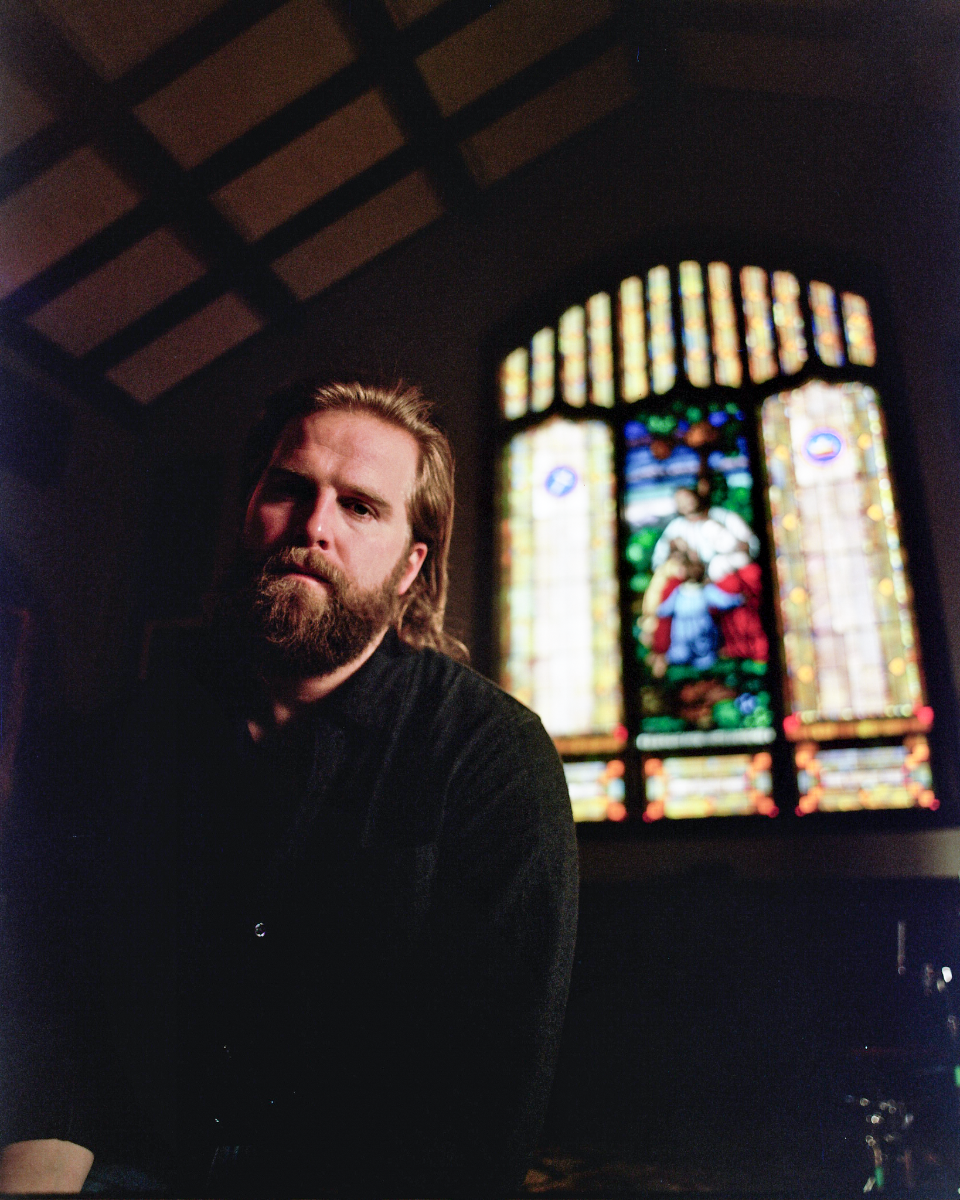 $35.00 - $75.00
Doors open at 700 and show time at 800.
Tickets are $30 in advance and $35 day of show (if available).
4 packs of GA tickets avail for $100.
Seated Side Riser tickets are $65 (ltd qty).
MERCH ADD ON: $75 Includes a hat, sticker, exclusive signed poster, and 30 min early entry. Admission not included.
Get adv tickets starting Friday Aug 25th at 10am at www.soulkitchenmobile.com or by calling
866.777.8932
.
Under 18 with a parent only. Anyone under 21 pays $5 surcharge at the door.
All support acts are subject to change without notice.
Charles Wesley Godwin
A native of West Virginia, Charles Wesley Godwin makes cinematic country-folk that's as gorgeousand ruggedly raw as his homeland. It's Appalachian Americana, rooted in Godwin's sharpsongwriting and backwoods baritone. With 2021's How the Mighty Fall, he trades theautobiographical lyrics that filled Seneca — his acclaimed debut, released in 2019 and celebrated byeveryone from Rolling Stone to NPR's Mountain Stage — for a collection of character-driven songsabout mortality, hope, and regret, putting an intimate spin on the universal concerns we all share."I started a family around the time Seneca came out," he remembers. "After my son was born,I remember sitting in the hospital, thinking about how that very experience would eventuallybecome one of those life moments that flash before my eyes when I'm old. I realized that timeis passing, and my time will pass, too. Becoming a father made it all sink in."Those realizations quickly found their way into his writing. If Seneca painted the picture of a southernson in the middle of American coal country, then How the Mighty Fall — produced once again by AlTorrence — zooms out to focus on wider themes of time, transience, and the choices we make.Songs like "Strong" "Bones" and "Blood Feud" are roadhouse roots-rockers, driven forward by fieryfiddle, lap steel and plenty of electric guitar. Godwin does most of his painting with more subtleshades, though, often waiting until How the Mighty Fall'ssofter moments to make his biggest impact.On "Cranes of Potter," he delivers a murder ballad with finger-plucked acoustic guitar and elegiacmelodies, unspooling the narrative with a storyteller's restraint. Meanwhile, "Temporary Town" findshim returning to West Virginia after spending five years in the midwest, celebrating his homecomingnot with barely-contained enthusiasm, but with measured excitement, light percussion, and asteadily-building arrangement."I try to write with a sense of place," he explains. "Up until now, that setting has always been myhome, but I don't think this new album is as locally-focused as my previous release. I hope thesesongs will connect with people wherever they live."The son of a coal miner father and a schoolteacher mother, Godwin began forging those musicalconnections in 2013, while studying abroad in Estonia. He'd learned the acoustic guitar severalyears earlier, looking for a diversion after failing to secure a spot on the West Virginia Universityfootball team. Halfway across the world in Estonia, he started strumming songs in his apartment,summoning the sights and sounds of West Virginia for a group of new friends who'd never laid eyeson the state. Fans were made, gigs were booked, and Godwin launched his full-time music careershortly after graduation.Marriage soon took him to Ohio, where his wife worked as a fundraiser. Even so, West Virginiaremained at the forefront of Godwin's mind, and he saluted the area's influence with his 2019 debut.Seneca was a hit, with Billboard praising the album's "the vivid language and scenic ambience," andRolling Stone enthusing, "His voice, with its tight, old-world vibrato, is perfect." Godwin hit the road insupport of its release, touring domestically one minute and selling out shows in Europeandestinations like Stockholm the next. When the global pandemic brought his touring to a halt, he sethis sights on How the Mighty Fall, creating the album during a period that also witnessed the arrivalof his son and the migration of his growing family back to West Virginia.Charles Wesley Godwin has never been afraid to blur the lines, and How the Mighty Fall proudlystraddles the borderlands between several genres. It's a country album by an Appalachian-bornefolk singer and blue-collar believer, laced with enough electricity to satisfy the Saturday night
Caleb Caudle