Chris Renzema
Wed
October 18, 2023
8:00 pm
CDT
(Doors:

7:00 pm

)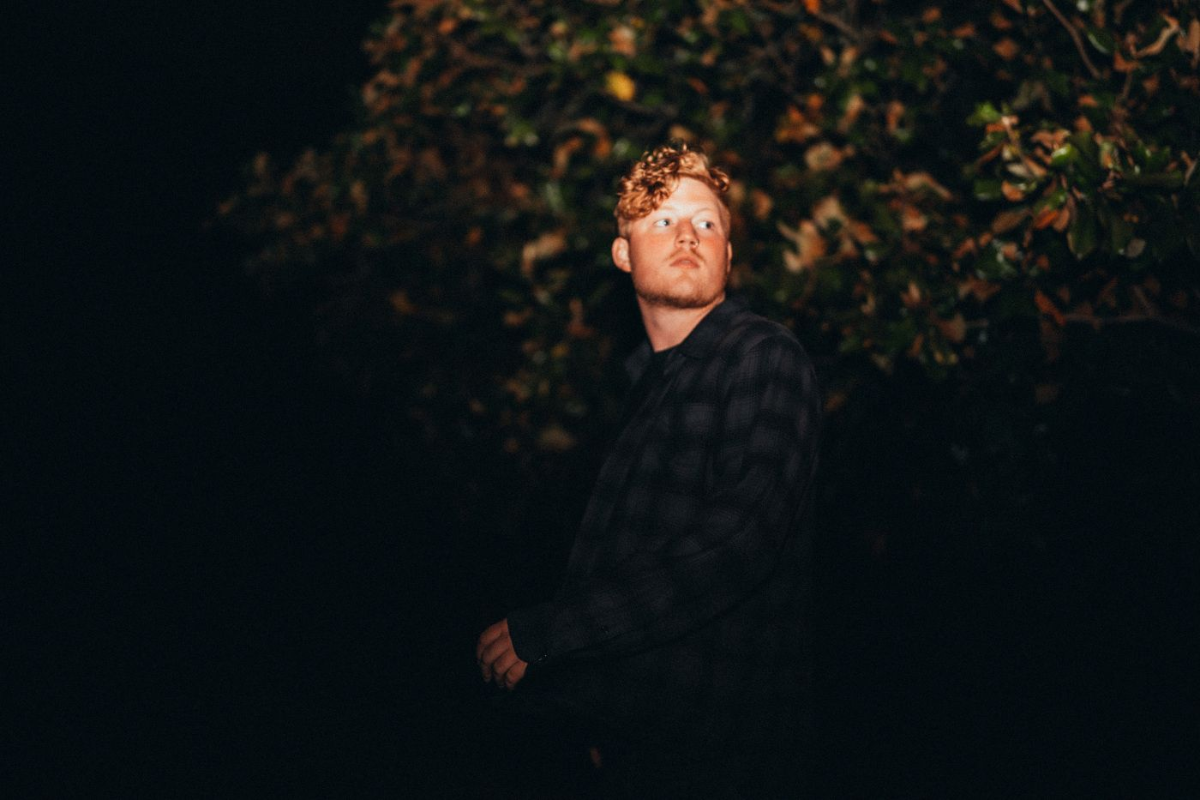 w/ Jess Ray opening.

Doors open at 700 and show time at 800.

Tickets are $20 in advance and $25 day of show (if available). Seated Side Riser tickets are $60 (ltd qty).

Pre-Show Acoustic Performance + Conversation (GA Ticket to show Included) -$60
· One general admission ticket
· Early entry into the venue
· Access to an intimate pre-show acoustic performance
· Special Conversation & Story Behind the Song with Chris Renzema
· Exclusive Signed Show-specific Poster
· Crowd Free Merchandise Shopping + 15% off at the merch table
· Limited Availability

Chris Renzema Early Entry (GA Ticket to show Included) -$40
· One general admission ticket
· Early entry into the venue
· Crowd Free Merchandise Shopping + 15% off at the merch table
· Limited Availability
Get adv tickets starting Friday April 28th at 10am at www.soulkitchenmobile.com or by calling 866.777.8932.

Under 18 with a parent only. Anyone under 21 pays $5 surcharge at the door.

All support acts are subject to change without notice.

Chris Renzema
Connection. It's a word the world was forced to grapple with when we lost our ability to convene in 2020. How do we stay together when we have to be apart? What defines meaningful connection? And can we really find it screen to screen? With these questions swirling in his head, uncertainty hovered over Chris Renzema like an ominous cloud. Thanks to a canceled tour and a global pandemic, he had ample time to reflect, so the singer/songwriter did the thing that comes most naturally to him. He set words to melody. He soon realized, however, that there was a self-imposed obstacle standing between the isolation he felt and the empathy he desired to express. And it was in the tension of that moment that Get Out of the Way of Your Own Heart was born.
Since independently releasing I'll Be The Branches in 2018, Renzema has built a loyal following, literally one fan at a time. Two years later, his Centricity Music debut, Let The Ground Rest, garnered the Michigan native 90 million streams, a spot on Pandora's "Artist to Watch" list and a GMA Dove Award nomination for "New Artist of the Year." All of this with little to no radio airplay. Renzema's secret sauce? His live show—an emotional connection point for the transparent artist and his fans.
It was the strength and uniqueness of the live experience that Renzema was thinking about when he started to craft the semi-autobiographical Get Out of the Way of Your Own Heart at the beginning of what would be a long, unexpected year. Let The Ground Rest—a project ironically themed around Sabbath—had just dropped, and Renzema called on kindred spirit and former collaborator Hank Bentley (Crowder, Zach Williams) to help him plant new musical seeds. Together, they formed their own quarantine pod and hunkered down to co-write and co-produce what would become Renzema's third full-length album.
"I think I pretty much celebrated the release of Let The Ground Rest by starting to write these songs," Renzema shares. "When I started writing, it was just a creative outlet, a distraction. I definitely was not thinking of it in terms of an album or necessarily even songs that I was going to put out. I was just attempting to process the internal, mental and spiritual insanity of 2020."
His close alignment with Bentley helped him sort his emotions, simply because their physical proximity meant he didn't have to wade through his feelings in solitude. "Hank was such a lifeline," Renzema reflects. "Our friendship became a pretty central part of the creative process, and at the same time, I didn't have to process the insanity alone."
Reflective of the year, the record is rife with questions. Yet at the same time, it's bursting with hope. "I feel like this album in a lot of ways touches on the desire for real connection, the longing for meaningful connection with others and with God," he offers. "I hope that a listener would hear it and feel empathized with."
Perhaps no track is more empathetic than "Stronger Love," a unifying anthem Renzema penned with Leeland Mooring, who also lends his vocals to the cut. "Culturally, we are often told that the solution to making the world a better place is within ourselves or some sort of self-actualization, but I've seen over and over again that's not true," Renzema says of the message behind the track the men wrote during the height of the nation's racial reckoning. "As humans, we don't have something within us that's good enough for meaningful change. So this idea of needing a stronger love than the love we possess on our own became kind of this anchor point for that song in particular and, I think, an anchor point for a lot of what I'm trying to say on the whole album, too."
In addition to Leeland, Renzema co-wrote selections with Ellie Holcomb and Matt Maher, both of whom are featured on the respective tracks they contributed to. "I truly feel like the songs wouldn't exist in the way that they do if they hadn't been written with those people," Renzema reflects. "You not only can just feel the specific talent of that person on the track, but their DNA is in it too, which I think is really cool."
Although he wrote it a month before the worldwide health crisis took root, the poignant "The Right Things"—an ode to what truly matters—now feels like the perfect post-pandemic ballad. The lyrics address the power technology—specifically our phones—continues to wield over us. "I feel like there was this page turn of like, 'Man, this is the war that we are fighting now'—this complete dissociation of ourselves from the quietness of our own thoughts and our relationships outside of this square," Renzema offers.
He reasons the best stuff in life can't be measured. "Time's worth more than money," he sings, "and I'm done buying what won't last… I want to hold onto the right things and let go of the rest."
Elsewhere, songs like the artistic "Heart, Soul, Blood, Bone" unearths the commonalities we all share. Pop gem "Just As Good," featuring Holcomb, builds a monument to the faithfulness of God, and the wistful "Old Friend" depicts Jesus as a longtime companion, as familiar as "Springsteen on a 45."
"The album ended up being a lot about me allowing myself to feel okay with my weaknesses and maybe be a little bit nicer to myself," Renzema shares, referencing a lyric from the title-cut: "Take yourself down off the line now, show yourself a little grace."
It's a fragile balancing act he perfects on the album's introspective opener, "Hope or Nostalgia," a song Renzema describes as something of a thesis statement. "That song is basically about looking at yourself and going, 'I thought I would understand how this all works by now, and I don't,'" he says. "Sometimes I feel like no forward motion is a problem, but I also see my relationship with the Lord being incredibly cyclical and seasonal. Like a loop, you're relearning the same things over and over. But I'm learning how to be OK with the loop versus moving on some linear trajectory."
The title of the song also lends itself to Renzema's fall tour, a 28-city trek that will see him playing the largest venues of his career, with many of them already sold-out. It's the perfect exclamation point on Get Out of the Way of Your Own Heart, an album crafted in a vacuum of isolation in the hopes that one day these songs would be shared communally.
"I think subconsciously a lot of the production choices and tempos and energy of these songs came from a longing to do that again," Renzema admits of the nostalgic, '80s rock vibe that colors the 12-track collection. "A room full of people singing songs together is just such a liberating and unifying experience, and I think the last 15 months were the direct opposite of those things. Honestly, just being shoulder-to-shoulder and singing the same words to the same Jesus is about as good as it gets for me."
While
Get Out of the Way of Your Own Heart
doesn't always provide painless resolution or black and white answers to gray areas, it does emphasize the fact that we never have to wrestle with life's hardest questions alone. "Every single person walks into a room at a concert with all of this stuff, just baggage and garbage that they kind of hold over themselves personally," Renzema acknowledges. "So there is something exciting about getting to tell people, 'Hey, you don't really have to hold onto this if you don't want to.' That 'stronger love,' that hope, is the thing that actually lets us extend grace to ourselves."