Steve Hall Prod and Soul Kitchen Present:
Sleeping With Sirens
Wed
May 17, 2023
7:30 pm
CDT
(Doors:

7:00 pm

)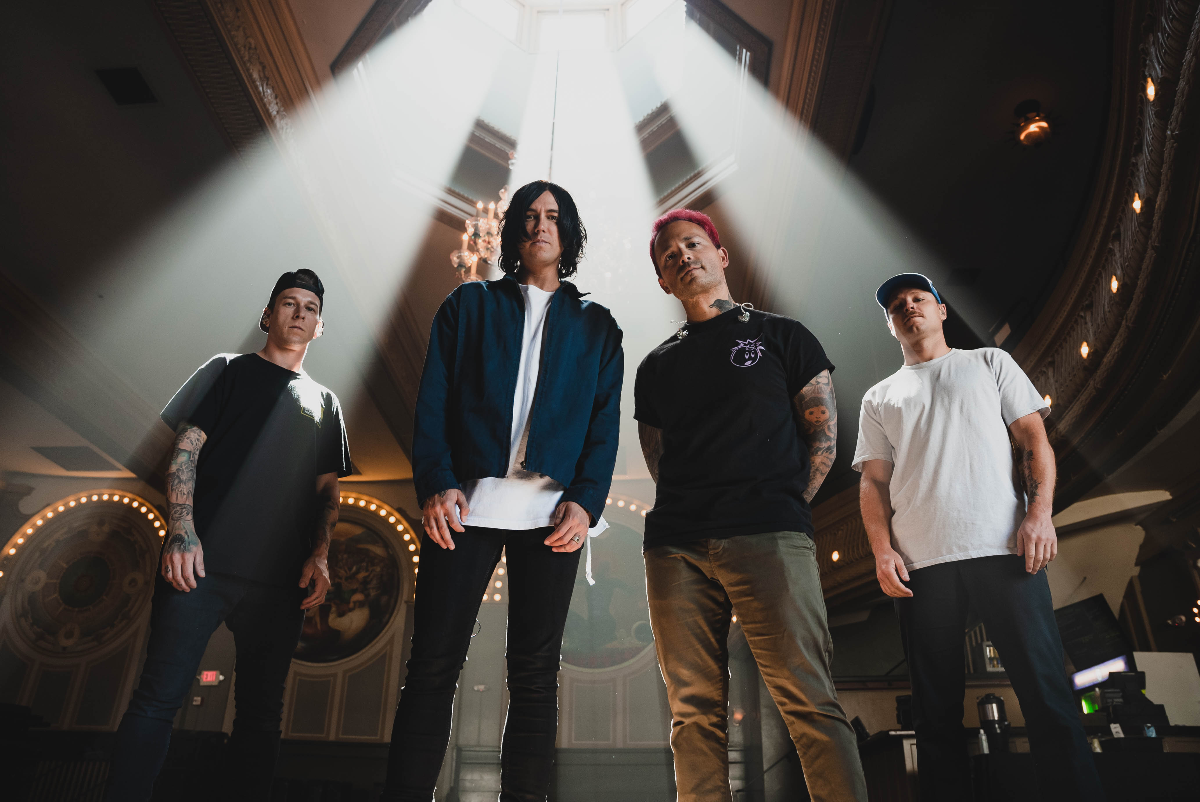 $35.00 - $136.50
Doors open at 700 and show time at 730.

Tickets start at $29.50 and go up based on availability. Seated Side Riser tickets are $75 (ltd qty).

VIP1 - Sleeping With Sirens Pre-Show VIP Experience
$136.50

-1 GA Ticket
-Intimate Acoustic Performance with Sleeping With Sirens
-Q&A Session with Sleeping With Sirens
-Group Photo After Q&A Session
-Exclusive, Collectible Tour Poster Autographed by Sleeping With Sirens
-VIP Early Entry into the Venue
-Crowd Free, Pre-Show Merchandise Shopping
-Commemorative VIP Laminate & Lanyard


Get adv tickets starting Friday March 24th at 10am at www.soulkitchenmobile.com or by calling 866.777.8932.

Under 18 with a parent only. Anyone under 21 pays $5 surcharge at the door.

All support acts are subject to change without notice.


Sleeping With Sirens
Sleeping With Sirens breathe rarified air. After fourteen years, five studio albums, and thousands of shows, the band has outlasted many of their peers while crafting an undeniably unique path through modern alternative rock. With each release, the band — Kellin Quinn [vocals, keyboards], Nick Martin [rhythm guitar], Justin Hills [bass], and Matty Best [drums] - continue to hone their mix of unflinchingly honest lyricism, unforgettable riffs, and pulse- pounding percussion while boldly exploring new creative frontiers. That future-forward perspective, coupled with a deep connection to listeners, has established Sleeping With Sirens as a beacon of hope in a world desperate to find silver linings.

On Complete Collapse, the band's sixth studio album, Sleeping With Sirens cut straight to the bone, as they process life in modern times. "We're coming to terms with the new reality we are in," explains Quinn. "Things have changed so rapidly, and we're all doing our best to process it. There's a feeling of heaviness to the record, both in sound and emotion. We're trying to figure out what's going on and where we're going. We've seen so much stagnation, but also a lot of change that wasn't necessarily for the better. We're realizing now that our voice, and what we're able to say or should say, needs to come through the music. It's not about what you can say on Instagram or Twitter, it's about what you're saying through your work."

Helping the band amplify their voice and bring Complete Collapse to life is a murderer's row of guest appearances from alternative rock's brightest stars and the next generation of talent.
Spencer Chamberlain from Underoath appears on the lead single, "Crosses," which tackles themes of identity and self-confidence. Elsewhere on the record, Charlotte Sands appears on "Let You Down," singer-songwriter Royal & The Serpent joins "Be Happy," and Dorothy lends her incredible voice to the romantic anthem "Us."

"We've never been a group that did a lot of features in the past, and that's honestly because I hated giving parts away. But for this record, it started with "Be Happy." Once we heard Royal & The Serpent on it, that opened the door for us, and it became a baseball card collection type thing for us. We started thinking about who we would love to have on a song, and Spencer from Underoath was one of the first that came to mind. Charlotte Sands has been a fan for a long time and we always talked about working together, so I reached out on Twitter and asked her to participate. She crushed it."

Also contributing to Sleeping With Sirens' ongoing evolution is the band's continuing focus on storytelling. More than any other album in the group's catalog, Complete Collapse revels in its narratives, especially those that connect with stories and themes from previous releases. "Family Tree," for example, features lyrical and thematic references to "A Trophy Father's Trophy Son" from 2011's Let's Cheers To This.

"This record bridges the gap between our first and last records," says Quinn. "I think our longtime fans will experience a lot of "a-ha" moments while listening to the record because we specifically added to give our fans something they've been asking to do for a while."

He continues, "We touched a lot of bases on this record. We touch on family issues, anger, and depression. "Be Happy" is a perfect example. You can have everything you want, but we're still unhappy. We have filters on our phones to make us beautiful, but they don't make us feel good. We do things to make ourselves look or seem like someone else, but we must learn to accept and be ourselves."

Now that the album is complete Sleeping with Sirens is looking to the future. "I think this is a stepping stone album for us," says Quinn. "We've been exploring what the band can sound like moving forward, but we are making an effort to let our fans know we won't abandon the things they've come to expect. If a song like "Us" takes off, that may open new doors for us, but if something more familiar like "Control+Alt+Delete" works, we'll pursue that. After fourteen years, we want to be a band people respect, and I think we're well on our way."

M.A.G.S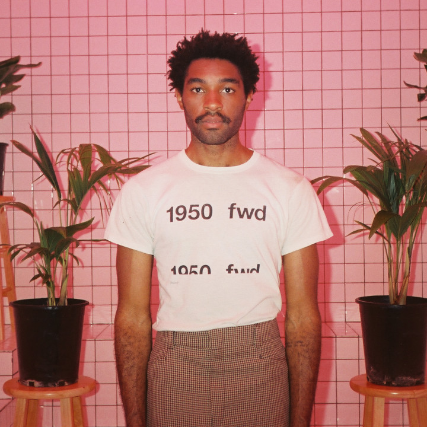 M.A.G.S. is the solo moniker for Buffalo-bred, Los Angeles-based artist Elliott Douglas. His style seamlessly glides between genres -- from funky garage to minty alt-pop -- and hooks you in almost immediately. His universal appeal feeds his success, and it's never at the expense of his art. Elsewhere in his blossoming catalog, songs like "Mvp" and "Hi Tops" zig-zag from visceral, gnarly heavy metal to lo-fi folk-rock, respectively; his musicianship is a marvel to witness, each entry building on the last with refreshing acrobatics. M.A.G.S. released his first solo record in 2015, an EP titled Cellophane, and his self-titled LP arrived two years later -- securing a seat amongst the most prominent indie/alt-rock artists. With his new batch of music, Douglas displayed marked growth in vocal prowess, overall musicality and lyrical bite through the release of 2020's Lost Tapes EP. M.A.G.S.' debut album, Say Things That Matter, came out August 13th, 2021, with leading singles "Smile." "Sunrise," "Choked Out," "Beg" and "Wait" out now.
Empty Hands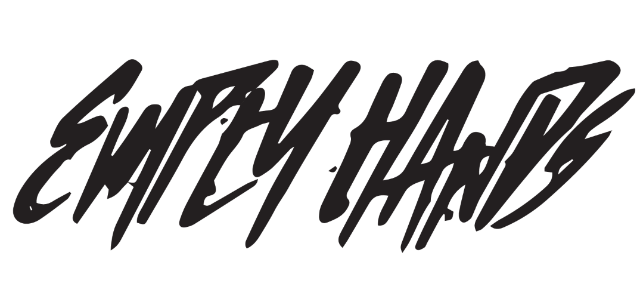 Straight from the heart and driven by a heavy influence of pop-punk vibrancy, Empty Hands reignite the power and pace of a simpler time with their infectious and musically immersive sound.


Openly inspired by the MTV pop-punk era that gave fame to the likes of New Found Glory and Blink-182, Empty Hands inject a crisp and contemporary edge into the genre. They write from a place of authenticity and meaningful story-telling – giving their tracks the truly addictive comfort that timeless classics of the nineties still deliver.


Featuring mighty yet accessible, passionate vocals, and unquestionable unity between band members, Empty Hands promise the emotional connection and distorted weight of the genre throughout their original releases.


With five singles and videos already under their belt, and the live scene just about kicking back into gear, the band defiantly showcase the identity, talent and drive to hit with genuine impact.


For fans of bands such as Knuckle Puck, The Story So Far, Belmont and Tiny Moving Parts