Peachtree Entertainment Presents
The Cadillac Three – The Bandana Tour
Sat
February 11, 2023
8:30 pm
CST
(Doors:

7:30 pm

)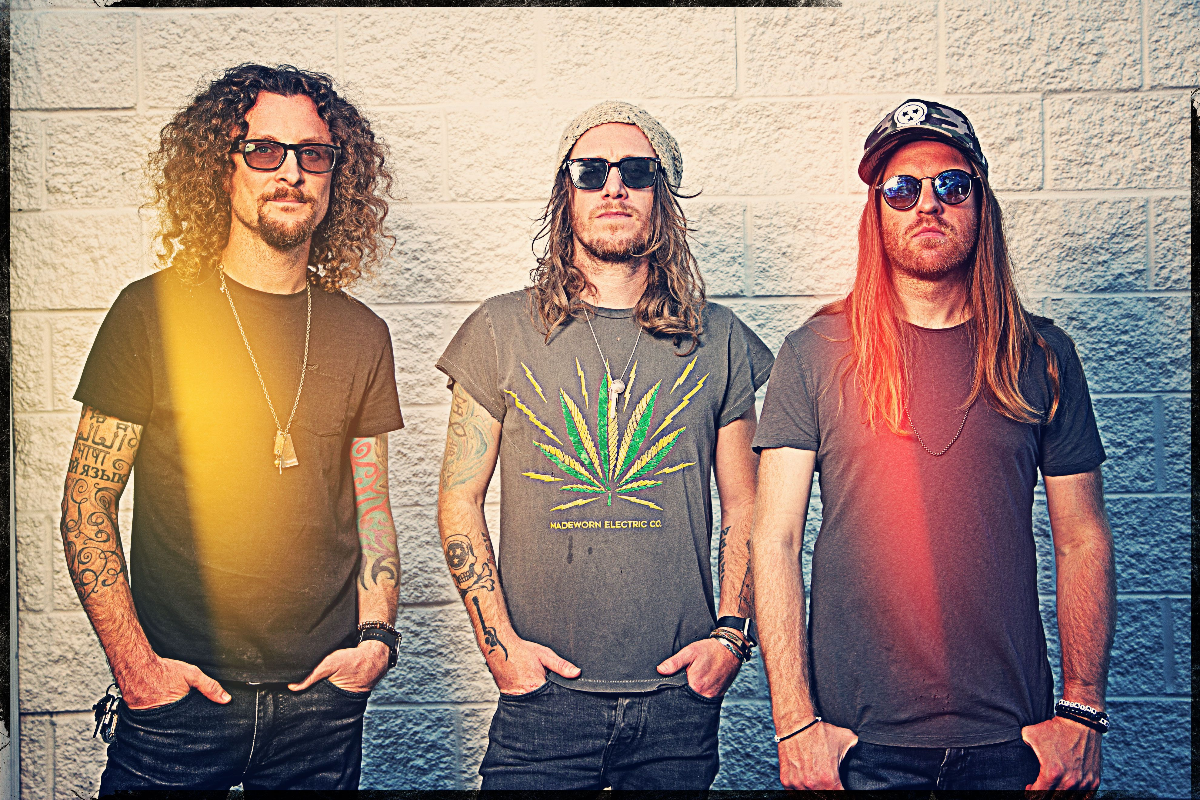 $25.00 - $60.00
Doors open at 730 and show time at 830.

Tickets are $20 in advance and $25 day of show (if available). Seated Side Riser tickets are $60 (ltd qty).

Get adv tickets starting Friday Dec 16th at 10am at www.soulkitchenmobile.com or by calling 866.777.8932.

Under 18 with a parent only. Anyone under 21 pays $5 surcharge at the door.

All support acts are subject to change without notice.

The Cadillac Three
Leaving a lasting impression on fans across the globe with their distinct sonic tendencies, The Cadillac Threeare Nashville's most versatile band. Spending their formative years playing music together in garages before graduating to sold-out venues and being added to major festival lineup. Their free-wheeling vibe has cultivated a following of Country and Rock while defining their musical birthright.Stereoboardobserved, "a pivotal part of how they push the envelope without losing their identity is also [singer-guitarist Jaren] Johnston's distinctive guitar work. Expertly integrating myriad styles into his aesthetic, a down-and-dirty rainbow of textures enlivens songs that, when partnered with instinctive structural detours, Kelby Ray's distinct lap steel-bass combo and Neil Mason's powerfully dexterous drumming, find the trio bending numerous genres to their willwithout trouble." Resolute in their craft while also serving a community of fellow creators, American Songwriter noted, "The Cadillac Three's contribution to a year like no other can be measured in albums released, songs released (28), live-streamed showsrecorded, donations collected, venues supported, mouths fed, and positive messages sent. [...] the trio who has never stopped putting in the work." TC3's Country Fuzz sound has also made its way into other superstar artists' careers, such as Tim McGraw, Thomas Rhett, Keith Urban, and Jon Pardi, plus producer credits for Kip Moore, Foo Fighters' Chris Shifflett, Steven Tyler, and more. Both collectively and individually, they have been nominated for GRAMMYand two consecutive ACM AwardsGroup of the Year,while Jaren picked up a CMA Triple Playfor three No. 1 hits in 12 months. Amplifying Miranda Lambert and Little Big Town's BANDWAGON TOURthroughout the US in 2022, alongsideA-listers like Eric Church and Dierks Bentley, iconic Rockers Metallica and Aerosmith or on their own, audiences on all sides of the world relish in TC3's uninhibited sets. The high energy international act completed a triumphant tour of the UK in August on their HILLBILLY HYPNOTIZED TOUR. TC3 was named Best New Bandat the 2014 UK Classic Rock Roll of Honour Awards and received a 2019 CMA International Award nomination for International Artist Achievement. While globe-trotting, the guys are finishing their 6th album and preparing for a busy 2023 touring the world again on their "Bandana Tour"
Everette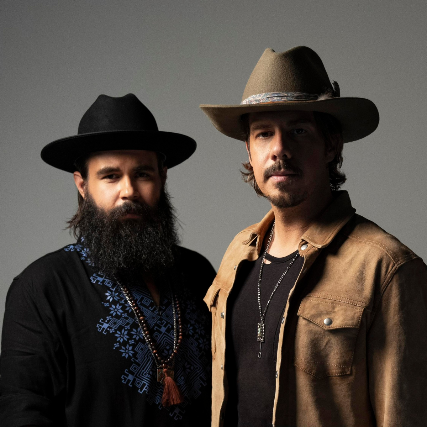 Like the great American bands that came before them - new Broken Bow Records duo Everette doesn't follow trends. Instead, the guys of Everette write what they live, weaving gritty tales of struggle and heartbreak alongside fun-loving stories of escapism and mischief. Often their songs are written while touring – sometimes during sleepless nights as an odometer tracks the miles or on a day off in a dingy motel room off the beaten path – but always organically and always from the heart.

Hailing from humble beginnings, Brent Rupard and Anthony Olympia unknowingly went to high school a mere eight miles apart in rural Bullitt County, Kentucky. Brent spent much of his youth on his family's horse farm and even dabbled in barrel racing. Anthony's grandpa was a hall of fame quarter horse trainer and, although their families were friends, the two musicians wouldn't meet until the age of 21 when Brent took a guitar lesson from the classically-trained Anthony.

Their friendship and musical chemistry was immediate and the pair soon moved to Bowling Green, KY, where the duo cut its teeth playing originals and covers four nights each week while finishing their degrees at Western Kentucky University. It was the burgeoning Bowling Green music scene that Brent and Anthony credit for shaping them into the songwriters and artists they are today, particularly at a venue called WHA bah.

"Once we started playing music at WHA bah the crowd wasn't just college kids anymore – it was people of all ages and all walks of life. They taught us to how to have a good time and not worry about proving ourselves to anyone. They taught us to be true to ourselves," says Anthony.

The two friends moved to Nashville after graduation to "chase the dream" together. Brent started a solo career. Anthony began working as a musician for hire to pay the bills while still playing in Brent's band. Throughout this time the roommates continued to write and record demos together until the day the two collaborators decided to form the duo Everette during a writing session – and an American band was born.

Named for George Clooney's character in "O Brother, Where Art Thou?" the duo of Everette is a bonafide triple threat. Brent and Anthony co-write almost all of their songs as well as play many of the instruments on Everette's studio recordings. The two young artists are also co-producing their debut project, an experience Brent calls "spiritual" and one that is critical to the authenticity of Everette's brand of Country music.

"We have a certain type of rhythm and we get into a symbiotic zone together in the studio that makes the song work," explains Anthony. "We have a mutual respect for each other's talent and each other's feedback when we disagree. Trying to redo a song in someone else's studio – it just isn't the same."


Everette's brand of country music is filled with swampy harmonicas and bluesy guitar licks mixed with a knack for melodic hooks not unfamiliar to fans of the 80s and 90s. Citing diverse influences ranging from Tom Petty, The Eagles and Randy Travis to Ray Charles, Michael Jackson and John Mayer, Everette's honest and relatable music exudes a crossover appeal that would have fans singing along at Bonnaroo as well as at CMA Music Fest.

Everette's "Slow Roll" is a rollicking, carefree number inviting the listener to escape from the trappings of city life into an afternoon of leisurely possibility. With a dance-friendly beat and an infectious chorus, "Slow Roll" showcases the duo's clever songwriting abilities, including a nod to pop culture classic "Dazed and Confused."

Hips will immediately begin swaying to Everette's intoxicating "Mugshots." At once dangerous and fun-loving, the duo utilized a steel resonator to add a "Tarantino soundtrack vibe" to the song. That unique element, paired with the song's arena rock chorus, is sure to make "Mugshots" the universal anthem of wild summer nights.

The duo switches gears with the dark and gritty "Relapse" which showcases an intensity and depth to the young artists' songwriting abilities. Everette credits the "magic" of the heart-wrenching lament to writing it while on the road without time limitations or constraints.

Everette often describes its brand as "bonfire music" because of its communal nature, which relates directly to the Country music genre. "It's the same thing we love about Country music and Country radio," says Brent.

"Just like everyone's involved at a bonfire jam," says Anthony. "When we're on stage we don't want any separation between us and the audience. We want our shows to be an experience. We write songs about us, but they're really about everyone."