Black Label Society
Wed
May 18, 2022
7:30 pm
CDT
(Doors:

7:00 pm

)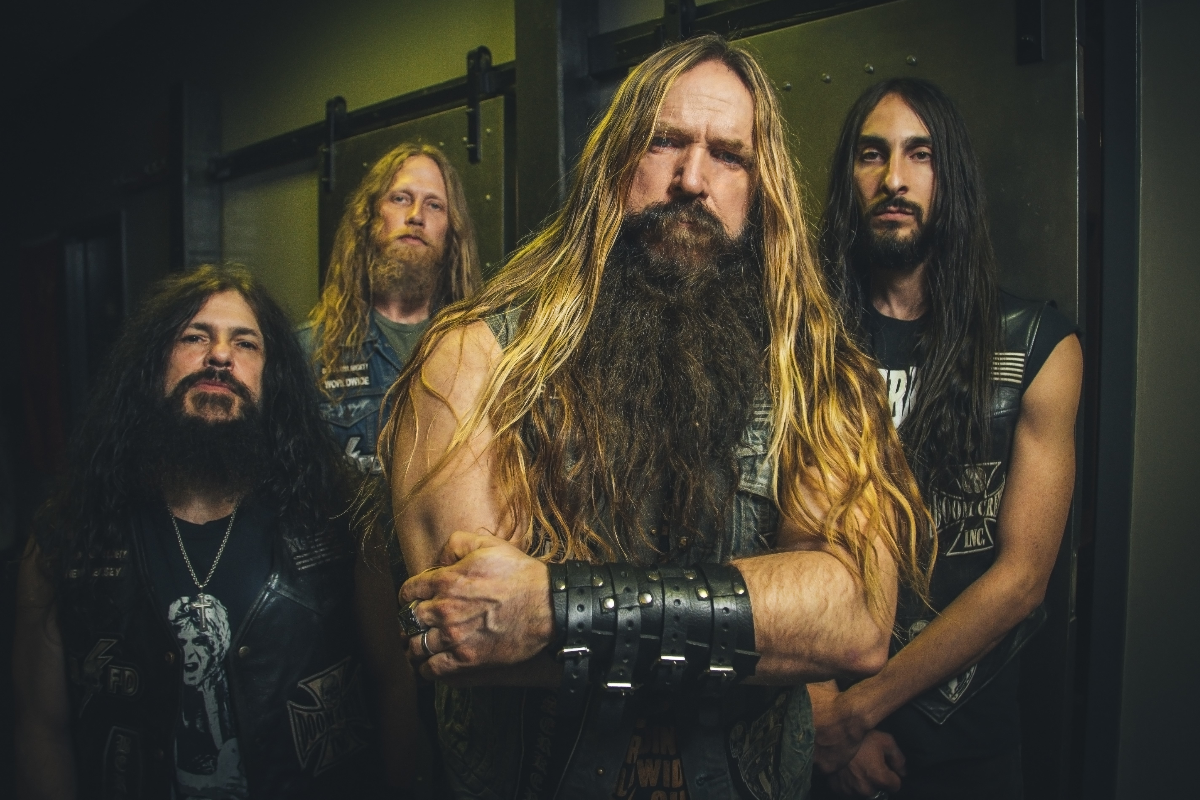 $45.00 - $95.00
w/ Special Guests Jared James Nichols and Rise the Phoenix.

Doors open at 700 and show time at 730.

Tickets are $39.50 in advance and $45 day of show (if available). Seated Side Riser tickets are $95 (ltd qty - available online only).

Get adv tickets starting Friday March 4th at 10am at www.soulkitchenmobile.com

Under 18 with a parent only. Anyone under 21 pays $5 surcharge at the door.

All support acts are subject to change without notice.

Black Label Society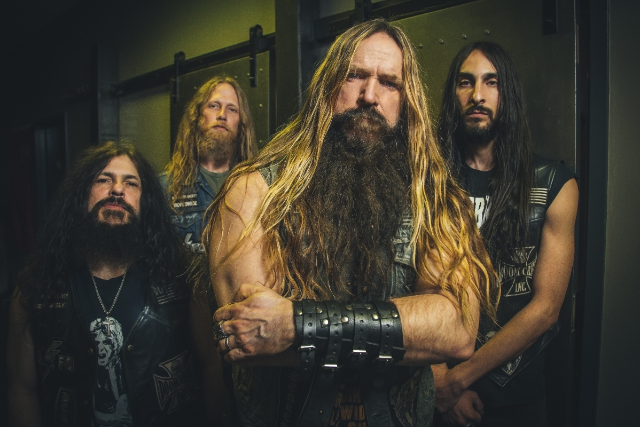 "You can always count on Uncle Zakk to crank the Marshalls to 11." – Metal Hammer

Everything about Black Label Society begins with the riff.

A dedicated disciple of Zeppelin, Sabbath, and Deep Purple, Zakk Wylde looks to the massive guitar hooks in classics like "Whole Lotta Love," "Into the Void," and "Smoke On the Water" as guiding lights. "If we're talking about football, everything starts with the offensive line. You build a team from there," says the larger-than-life frontman. "The main ingredient in any Black Label soup is the riff."

Black Label Society builds their music on this simple truth, truth as self-evident on Back in Black as on the dozen songs comprising Doom Crew Inc., the eleventh album from
the dependable stalwarts.

Doom Crew Inc. is both a tribute to the band's "first to bleed, last to leave" road crew and a salute to the legion whose support, stretching back to 1998, rivals that of the KISS Army. The Black Label Society biker-style battle vest "kutte" is as ubiquitous at hard rock and metal shows as a black t-shirt.

Zakk "owns" pinch harmonics every bit as much as Chuck Berry dreamt up the duck walk. A charismatic heavy metal marauder recognized worldwide as a living legend, Wylde rose to prominence when Ozzy Osbourne chose him as his loyal axe-man, based on a cassette he mailed in as a teen. Guitar World put him on their cover more than a dozen times in recognition of his work on multi platinum albums by the icon he calls "the Boss" and the two decades of music made by BLS.

His instantly recognizable bullseye Les Paul rests in the Rock & Roll Hall of Fame; his bellbottoms hang in the Grammy Museum. He imprinted his mitts on Hollywood's Rock Walk of Fame, won a Grammy with Ozzy, and co-wrote much of the multi platinum albums Ozzmosis and No More Tears.

But nothing offers the pure expression of Zakk Wylde's animalistic "id" like Black Label Society. The stomping, heavy, bluesy, recklessly unhinged hard-rock-metal quartet are part invading horde and part traveling carnival, summoning caffeine-fueled cacophony on records and the stage. BLS songs are odes to celebration and mourning, the soundtracks to jubilant evenings and bewildering days.

Doom Crew Inc. is the fourth BLS album created at the Black Vatican, the studio built at the Wylde residence in 2010. "Ever since Order of the Black, we make all of the Black Label donuts up here," he says proudly. "We make them, put them in the oven, and then box them up and ship them out."

Black Label Society power slammed the Billboard Top 5 Albums chart three times in a row, most recently with Grimmest Hits (2018), which debuted at No. 1 atop the Hard Rock and Independent Albums charts. The BLS discography is like an instruction manual for finely crafted American hard rock music. Doom Crew Inc. should be required listening for all blues-based rock n' roll musicians.

The nearly 30 songs amassed then whittled down to 12 for the album began to take shape at the onset of the 2020 pandemic. "I'd sit in the garage with my amp and just write riffs," Zakk recalls. Longtime bassist John "J.D." DeServio, drummer Jeff Fabb, and guitarist Dario Lorina convened at the Vatican, resulting in future BLS classics including "Set You Free," "Ruins," "Forsaken," and "Shelter Me."

"We incorporated Father Dario even more into the solos, doubling with me and being more involved in that regard. It really, truly is a two-guitar album, more so than ever. A twin guitar band, whether it's the Allman Brothers or Judas Priest, with harmony lines, unison lines, and trading off solos. It stemmed from the live shows, where we'd both go into the crowd and extend songs like 'Fire It Up.'"

Alongside his renowned wit and charm, Zakk takes his study of rock's greats very seriously. There's a beauty in caveman-like simplicity, in the break-bottles-and-break-necks gusto of a loud power chord. Zeppelin's "The Ocean" is playable on two strings. "Smoke on the Water"? "Iron Man"? One string. "Stillborn," the BLS anthem from The Blessed Hellride (2003)? Another one-string banger.

It's a lesson Wylde first learned when he copped a copy of We Sold Our Soul for Rock N' Roll. It's a truth hardwired in the songs he writes and the classics he plays with Ozzy or his Sabbath tribute band.

"The beauty of doing the Zakk Sabbath thing is how glaringly obvious the art of simplicity is, because every night, playing those shows, it's just great riffs, great melodies, and great lyrics," he says. "It's like the basic ingredients of a cheeseburger. When done well, you don't need the extras."

"Less is more with everything," he says. "Except the guitar solos."

LINEUP
● Zakk Wylde – Vocals, Lead Guitar
● John DeServio – Bass, Backing Vocals
● Jeff Fabb - Drums
● Dario Lorina – Rhythm Guitar, Backing Vocals
Jared James Nichols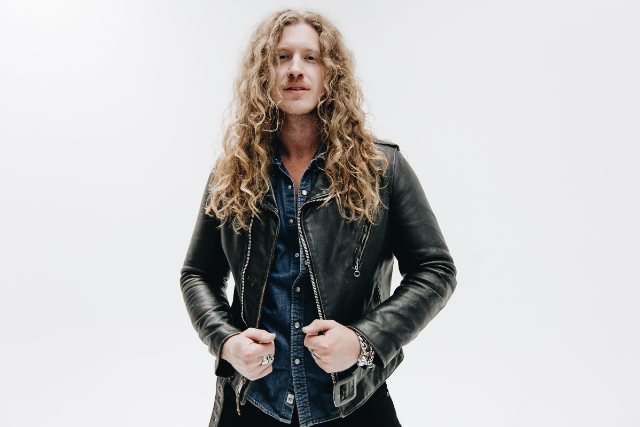 We've all heard it, read it, maybe even know someone who's said it: Rock is dead. Argue all you want over the finer details of this sadly misguided statement, but one thing is for sure – these unfortunate souls have never laid ears or eyes on Jared James Nichols.

Armed with one guitar – his battered-and-bruised, heavily-customized Gibson Les Paul, a k a "Old Glory" – a gritty, soul-stirring voice and an unshakable spirit, Nichols has come roaring out of Waukesha, Wisconsin (the hometown, coincidentally – or perhaps not – of the actual Les Paul) to resurrect and reaffirm the power and glory of good ol' hot-wired, high-stakes blues-drenched rock 'n' roll… and also whip up a few new sounds and sensations in the process.

And while he may be just in the beginning stages of his career, Nichols has already picked up plenty of rabid acolytes along the way, whether they've turned on and tuned in to his electrifying riff-'n'-roll from records like his 2015 debut, Old Glory & the Wild Revival or the 2018 follow up Black Magic, at one of his own incendiary solo gigs, or from catching him onstage with giants like Slash, Billy Gibbons, Zakk Wylde and the late, great Leslie West, among many others.

Now, after issuing the much-acclaimed 2020 single "Threw Me to the Wolves," which showed him stepping outside his core sound with a tightly-coiled slow-burner, Nichols is back with his most heated and varied offering yet, the four-song Shadow Dancer EP. From the anthemic and hooky lead single, "Skin N' Bone" to the roiling and turbulent "Saint or Fool," the full-throttle aggro-chug of "Bad Roots" to the dark atmospherics and deep grooves of the title track, Shadow Dancer sees Nichols digging deep to conjure a set of songs infused with his characteristic passionate vocals and wild guitar pyrotechnics (throughout, Old Glory acts as a second voice, singing and screaming, moaning and wailing right alongside him) while also fearlessly pushing out on his blues-rock boundaries.

"I'm going to a lot of places I've never gone before," Nichols acknowledges about the new EP. "For the first time in my life I said, 'I'm going to write with no filter – I don't care if it's blues, if it's rock, if it's this or if it's that. Whatever's going to come out is going to come out.'
That was such a liberating feeling. It was so cool to spread my wings and say, 'How far can I take
this before the train goes off the rails?' "

The answer, as is usually the case with Nichols, is pretty far. Anyone who has experienced Jared in the flesh knows that the man – and his music – is a whirlwind of unbridled emotion and energy. And indeed, for Shadow Dancer he and his trio brought the onstage JJN experience straight into the studio, laying down the tracks, guitar solos included, live and loud (how loud? "dude, it was so loud," he affirms), and capturing, as he puts it, lightning in a bottle.

"Before this, I don't know if I ever felt completely comfortable in the studio," Nichols admits. "I would say it took three years of touring, three years of totally road-dogging it and sleeping in a damn van and playing shows every night to figure out what was at the core of what I was trying to say not only onstage, but also as a songwriter and as an artist. And I think we finally captured that on this record, mostly due to the fact that we didn't constrain ourselves to anything – we just went in and played in the most organic, natural way we could. And it had to be that way in order to capture the excitement and the energy and the overall feeling of this music."

Essential to capturing that vibe was drummer Dennis Holm, who Nichols has played with since 2011. "We've toured the world together and seen a lot over the last decade," he says, "and it's an incredible feeling to be able to get to this point with a true rock 'n' roll brother. Dennis and I have a musical connection you just can't fake. It's the feel of a thousand shows in a thousand different venues. I feel like we finally translated that feeling and groove to record."

Equally important to the process was producer Eddie Spear, who, Nichols says, "is a one-in-a-million, rare-breed talent who pushed me out of my comfort zone. Eddie helped me find myself musically, and on a deeper level he pushed me to commit to fully be an artist. Working with him has been my ultimate career game-changer."

While Shadow Dancer is infused with plenty of awe-inspiring six-string shred moments (this is a Jared James Nichols album, after all), these songs also reveal new sides to the JJN experience. For "Skin N' Bone," on which Nichols takes a hard look at what divides us as people but also, more importantly, what should unite us, "the lyrics and the message actually came
first," he says. "It was this idea of opening our eyes and trying to come together as fellow men
and women instead of breaking apart."

An important and timely message, to be sure, "but then I express it through this energetic trio thing," he says. "Because that's the only way I can really say it, you know? I may not be great at sitting down and having a conversation with you about life topics, but I can play you a song like 'Skin N' Bone' that shows you how I'm feeling."

Nichols continues, "It was really cool to be able to express myself in that way, and then support it with sound and with guitar and with all the bombastic craziness that I can put on there. Something came out of that approach that I feel gives these songs a different level of depth."

The same could be said for "Saint or Fool," which focuses in on "that constant fight between good and evil," Nichols explains. "We all know that there's a dark side to life, and it's very easy to get sucked into that. So the message is kind of haunting, and then I wrap it up in this structure that gives it a really uneasy vibe. There's this weird chromatic walkdown riff, a really hypnotic verse, just a lot of different melodic ideas I'd never tried before. And vocally it takes you somewhere pretty intense. It isn't the prettiest song, and it kind of stands out for that."

"Intense" is a word that could also apply to the EP's title track, which rides in on an evocative, watery guitar line and hushed vocal before exploding with an anguished, hard-rocking and heavy-riffing chorus. The track presents a heavier, grungier side of Nichols, but it's all part of his musical DNA. "I love the blues, but I also grew up on '90s hard rock – Alice in Chains, Pearl Jam, Silverchair, Stone Temple Pilots," he says. "And so I wanted to bring in those different colors."

And if you're truly looking for those different colors, look no further than "Bad Roots," which marries a Tom Petty-esque classic-rock chord progression to a full-on heavy metal rhythmic assault, and tops it off with a hushed, semi-chanted vocal that Nichols describes as "emotionally cool." Regarding the relentless, muscular groove that powers the track, he says, "Anyone that knows that I don't use a guitar pick will understand that I was just gritting my teeth playing that one. Because it's constant downstrokes with my thumb against the strings." He laughs. "It was painful, dude!"

But you know what they say – no pain, no gain. "And I love trying to push the limits of what I think is possible with my songwriting and with this music," Nichols says. To be sure, it's something he's been doing since his earliest days on the scene. "I used to be, like, a 12-bar guy," he recalls about his early approach to the blues. But whether it be his unique, pick-less approach to guitar playing, or his desire to create his own one-of-a-kind instrument – which, in a nice full-circle moment, has since been recreated by Epiphone as the Jared James Nichols Old Glory Les Paul Custom (what's more, Nichols was just named Gibson's newest Global Ambassador, an honor previously bestowed on Slash) – he has ever since carved out his own singular path in the music world, and in the process has brought the blues screaming into the 21st century.

"I try and interpret this music in my own way," Nichols says. "For me, it's not about trying to be traditional or act as if I'm from a certain era – it's about breathing fresh air into this music that I love.

Shadow Dancer, he continues, "feels like 2021 blues – it's all my emotions, all my feelings, all my angst and energy bottled up in one record. It's my version of the blues."
Nichols concludes, "People say to me 'rock is dead,' 'the guitar is dead,' all this stuff. And all I can say back is, 'Dude, put on this record.' Because this record is right now. This is the way I feel in 2021. This is the way I play guitar. This is the way I write songs. This is the way I play rock 'n' roll. And there's still so much left to say."